Home Based Child Care – What We Do
At Home Childcare are a home hased childcare service provider. We are fully funded for 20 ECE hours for 3 and 4 year olds by the Ministry of Education, also offering full WINZ subsidies if applicable. At Home Childcare (2010) Ltd recognises that pre-school children thrive best from a mutual respectful bond with consistent care from a fun, friendly educator in a small group.
What We Believe
Mission
At Home Childcare supports Child-initiated Holistic Independent Learning and Development.
Vision
At Home Childcare nurtures the Beginning of Enthusiastic Educational Success.
Philosophy Statement
At Home Childcare believes Facilitated Learning Opportunities With Everyday Real-life Skills by a skilled educator enables children to learn/develop skills for life.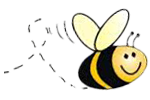 A Place To Grow, Quality Home Based Childcare – Call 06 323 2047