Browse Through Our Educators & Parents Comments: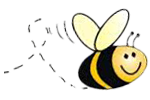 I found that A Place to Grow were a fantastic to deal with!

I started Tristan in A Place to Grow when he was 11-months old. I was feeling reluctant as first, as this was the first time I had placed a child into daycare.

I chose A Place to Grow on a colleagues recommendation. I wanted Tristan to have more of a personal, home-based approach in his care. I visited Carlie and saw what a wonderful job she does with her own children and her care children as well.

She is bright, bubbly and loves all the kids in her care. She loves taking them out and about, whilst being sensitive to their needs and routines. I had no reason to worry. Tristan settled in, in no time and loves going to Carlies's place.

I would recommend home-based care without hesitation and have found A Place to Grow a fantastic company to deal with.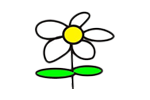 A nurturing environment for our children to grow and learn

I'm Julia, four and-a-half years ago I began my journey as a home-based educator.
As I come form a huge family, also having four children of my own, this was an exciting career option for me. finding the best, most nurturing environment for our children to grow and learn is paramount for the families of today.

I believe the option of home-based care provides everything necessary for this to be achieved. As the most precious, inquisitive individuals children are, and need to be, having the freedom to explore their surroundings in a relaxed family safe setting is vital for them to build trust and confidence in themselves and others.

Being in such a place also allows them to create great friendships, in turn learning teamwork, and many other all important life skills to help them on their individual journey.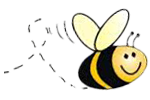 A small group meant more one-on-one time

Home-based care for our family was so important, it meant that even though we couldn't be there during the day looking after our girls, a caring truly interesting person was.

A small group meant more one-on-one time and their individual needs were completely catered for. Julia treated my girls like a member of her family, and took as much interest in their growth and well-being as we did.

When they got challenging she was so helpful with strategies that we could all do together so that the girls were not receiving mixed messages.

The activities that julia did with the girls meant they were always excited to go to her house and they developed tight-knit friendships with the other children in her care. I would always recommend A Place to Grow for parents to send their children. It is a home away from home.